SoCal Summit on Black Masculinity

Through artistic expression this day-long symposium will facilitate a community dialogue on black masculinity, particularly its depiction in media arts in juxtaposition with lived experience. The summit features a screening of John Singleton's critically acclaimed Boyz N the Hood (1991), followed by an audience-centered talkback with special guests. Invited artists, scholars, and Los Angeles community citizens will contribute to a number of provocative panel discussions that include facilitator-led breakout sessions, in addition to a storyslam and spoken word and dance performances. The Summit is designed to encourage participants to confront core questions about what it means to be human and to develop a deepened understanding of the value of fellow citizens and the gift of their stories. For more information and ADA accessibility please contact project director, Dr. Joi Carr.
SoCal Summit special guests include:
Steve Nicolaides, Boyz N the Hood producer
Aaron W. Lindsey, producer-writer, musician
Derek "Fonxworth Bentley" Watkins, actor and producer
Dr. Javon Johnson, spoken word artist
Marquisa "Miss Prissy" Gardner, krump pioneer
Chris "Worm" Lewis, krump pioneer
Preston "Projecc" Carey, krump artist
Dr. Raymond Carr, assistant professor of theology and ethics
D. Channsin Berry, producer and director
Karl Simpson, spoken word/rap artist
Andrew Thomas, co-founder, Young Ambassadors Leadership Academy (YALA)
Ronnie Walker, retired Los Angeles police officer and youth advocate
Jeffrey Williams, counselor, MA, MFTI
Program Director: Dr. Joi Carr
Event Details:
September 29, 2018 | 8:00am-4:00pm
Pepperdine University
Breakfast: 8:00am
Summit Welcome: 9:00am
Lunch and afternoon snack will be provided.
Download the SoCal Summit flyer for additional details.
Parking will be validated for this event. To enter parking structure, guests should take a ticket at the gate. Guests may park in unreserved spaces only. Unauthorized cars parked in reserved spaces are subject to tow-away on a 24-hour basis.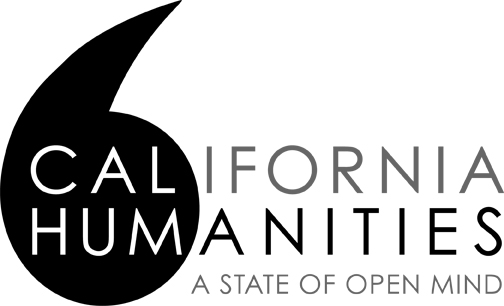 This project was made possible with support from California Humanities, a non-profit partner of the National Endowment for the Humanities. Additional support provided by Pepperdine University Humanities and Teacher Education Division and the Multicultural Theatre Project at Seaver College
Summit Contributors
Steve Nicolaides - Boyz N the Hood producer, executive producer, production manager
Over the span of his successful career, Steve has over eighty television and film credits to his name ranging from comedy, thriller, to dramas: Nacho Libre (2006, executive producer), Shaft (2000, executive producer), Little Big League (1994, executive producer), Poetic Justice (1993, producer), A Few Good Men (1992, co-producer), City in Fear (1980, TV Movie, associate producer), A Few Good Men (1992, production manager), Misery (1990, production manager), When Harry Met Sally (1989, production manager), and Stand by Me (1986, production manager).

Aaron W. Lindsey - producer-writer, musician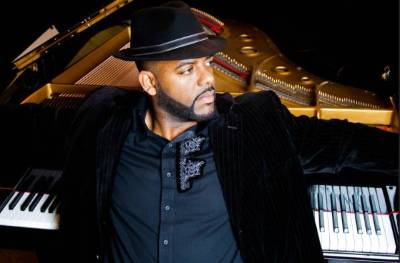 Growing up in church as the son of a Minister of Music and choir director, Lindsey has always been surrounded by song. Today the name "Aaron Lindsey" is one of the most respected names in professional music production and songwriting. Aaron has been one of the top producers in the field for the past 15 years. Many of the projects he's produced have broken records for both sales and radio spins. The Platinum selling hit song "Never Would Have Made It" (Marvin Sapp) set a record for the longest running number one single in the history of the R&R charts, and sold over 1,000,000 ringtones. Lindsey is the recipient of 6 Grammy awards, 7 Stellar awards, 10 Dove Awards, and 2 BMI Songwriter of the Year Awards.
Aaron is also known for working with world renowned R&B artists such as India Arie, Kenny Lattimore, Chrisette Michelle, KEM, and many others. Aaron's resume is not limited to his work in the studio. He is also a globally recognized live show musical director, pianist, author, clinician, and mentor. Aaron's vision is fully expressed through his company Ardent Media, which is the vehicle for his production, songwriting and educational pursuits. www.aaronlindsey.com

Derek "Fonxworth Bentley" Watkins - producer, musician, author, philanthropist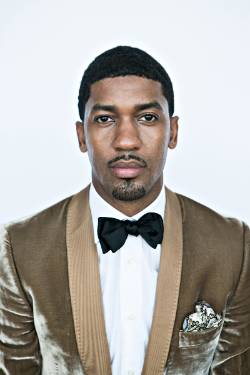 "Fonzworth Bentley". The name itself invokes the very essence of coolness and elegance, and these two qualities are precisely what set him above the rest. Named by "GQ magazine" as the
First Gentleman of Hip Hop, Fonzworth Bentley, born Derek Watkins, has a sense of style and impeccable manners which have earned him a reputation as a man of class and excellence
as an artist, an expert in fashion, and as a pop culture figure. He was recently recognized for his music producer/choreography accomplishments by being named Executive Music Producer on the 'Juneteenth' episode of the Emmy Award winning TV show "Blackish," as well as being awarded a 2017 MTV "Moonman" award for Best Choreography for Kanye West's hit song, "Fade." Graduate of Morehouse College with a degree in biology, Derek has a true passion for education and investing in the next generation of game-changing entrepreneurs and innovators. He provides leadership coaching, strategic guidance, and leverages his vast network to assist them with capital and partnership opportunities for growth. Derek currently serves on the Advisory Board for several early-stage startups and social enterprises led by award-winning entrepreneurs of color who's work has landed at The White House, International Embassies, in Forbes 30 under 30, Black Enterprise, Entrepreneur Magazine, U.S. Black Engineers, and the Wall Street Journal. Inspired by his time working in the genetics lab after college, Derek's portfolio of tech-focused companies are creating innovative solutions in STEM + Arts Education, Workforce Development, Fashion, Hair + Skincare, and Sustainable Energy.
As producer and host of the hit MTV show, "From Gs to Gents", and author of New York Times
self-help best-selling book "Advance your Swagger: How to use Manners, Confidence and Style
to Get Ahead," Derek has achieved worldwide acclaim. As host of "Lift Every Voice on BET,"
Derek relished in the opportunity to inspire his viewers with an uplifting and in depth conversation with some of today's hottest mainstream and gospel icons. He has been a guest
on several daytime and late night talk shows, as well as a featured actor in films; "Think Like a
Man Too," "Honey," and "Fat Albert."
As a songwriter, music producer, and artistic director, Derek has produced, written, and created
for some of the top headlining acts in the entertainment industry. He is credited with being an
A&R on Kanye West's album, "The Life of Pablo" and is a songwriter and co-producer on several
tracks on this album including co-producing Kanye's 2017 Grammy Nominated hit single,
"Ultralight beam," and co- writing the hit single, "Waves." Additionally he has created for
performances with artists "Chance the Rapper," "2Chainz," Television smash "Grownish," and the upcoming film "The Wedding Year," directed by Robert Luketic, starring Sarah Hyland and Tyler James Williams.
Driven by a deep faith and motivated to inspire others, Derek supports numerous charities and
is a regular lecturer on the college motivational speaking circuit. The Joseph E. Lowery
Institute, The White House Fatherhood Initiative, Know How 2 Go, and the UNCF " Empower
Me" tour are just a few of the organizations Derek has had the pleasure of working with over
the years. Those combined experiences motivated him to launch the Fonzworth Bentley
Leadership Institute (FBLI) to provide educational and mentoring opportunities for people of all
ages and socioeconomic backgrounds. Derek currently resides in Los Angeles with his wife, Faune, daughter, Zoie and son, Daniel.
Dr. Javon Johnson - spoken word artist and Assistant Professor of African American Studies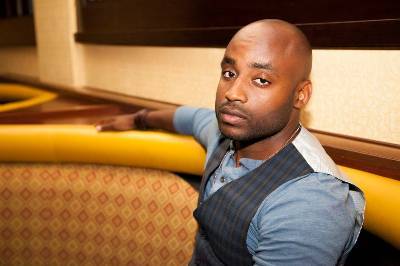 Merging race and gender theory with comedy, lyricism, and rhyme schemes, Javon Johnson is a renowned and highly awarded slam and spoken word poet. Javon is a three-time national poetry slam champion (2003, 2004, 2017), and in 2005 he placed 3rd, making him one of a handful of poets to make finals three years in a row. After a brief hiatus, he returned to slam, placing 5th in 2011, 4th in 2012, 2nd in 2013, and 7th in the Individual World Poetry Slam championship in 2015. Javon appeared on HBO'sDef Poetry Jam, BET's Lyric Café, TVOnes Verses & Flow, The Steve Harvey Show, The Arsenio Hall Show, and co-wrote a documentary titled Crossover, which aired on Showtime, in collaboration with the NBA and Nike. One-fifth of the powerhouse collective, Fiveology, Javon is a featured blogger for the Huffington Post and an internationally touring poet. The Los Angeles Times said, "From subject matter, to wordplay to delivery, he is working it out! It's hard not to have good times while watching him have a good time on stage." Having earned his Ph.D. from Northwestern University, Javon Johnson is an Assistant Professor of African American Studies at the University of Nevada, Las Vegas and the Director of African American and African Diaspora Studies. He is the author of Killing Poetry: Blackness and Making of Slam and Spoken Word Communities (Rutgers University Press, 2017), and a co-editor ofTowards the End of Chiraq: A Literary Mixtape (Northwestern University Press, 2018).

Marquisa "Miss Prissy" Gardner - krump pioneer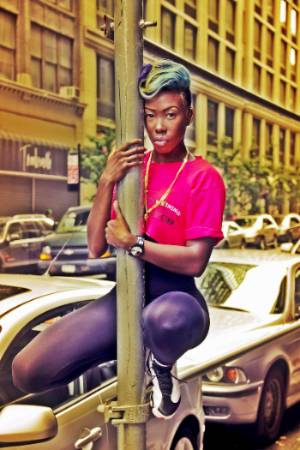 Chris "Worm" Lewis - krump pioneer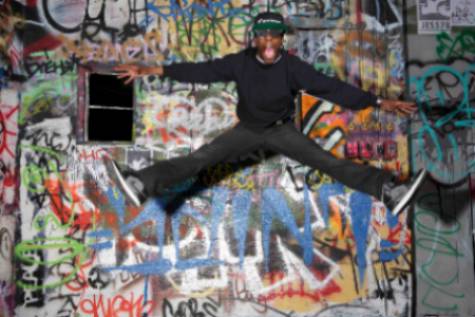 Preston "Projecc" Carey - krump artist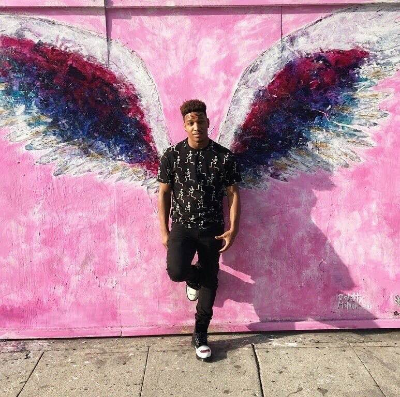 Preston Projecc, member of the diverse dance organization Physical Poets, is an innovator in the dance community. Known best for his style of KRUMP, a story-telling street dance, he is also a budding voice in the motivational speaking community. Using KRUMP to travel the world, Preston has been able to take his motivational speaking to new heights to help empower people in their daily lives. Using his voice, Preston has devoted himself to the positive promotion of KRUMP. KRUMP is a freely expressive, animated, and highly energetic form of dancing originated in South Central Los Angeles. The popular dance grew to fame with the successful 2005 film, "Rize," and captured the interest of the global audience. Today, Krump is a dance expressing your inner being and is done globally by a very diverse group of dancers from Ireland to Spain to Dominican Republic, and others.


Dr. Raymond Carr - Assistant Professor of Theology and Ethics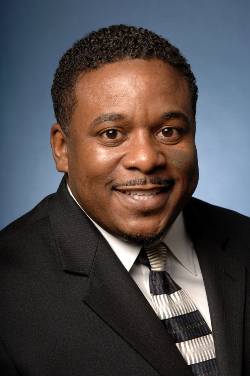 Dr. Raymond Carr is an Assistant Professor of Theology and Ethics in the Religion and Philosophy Division at Pepperdine University. His research interests are theologically ecumenical, historically sensitive, and radically inclusive. Dr. Carr received his Ph.D. from Graduate Theological Union in Systematic and Philosophical Theology, and he teaches courses with titles such as "Theologies Born of Struggle," "The Theology of Martin Luther," and "The Old Testament in Context."
He is currently writing a theological aesthetics which combines his sweeping research interests and uses the music of Thelonious Monk as a form of parabolic suggestiveness to think theologically. This work forms a trilogy, including Theology in the Mode of Monk: An Aesthetics of Barth and Cone on Revelation and Freedom; Signifyin(g) Monk: Karl Barth and the Ellipsis of the Imagination of Matter; and CRƎDO: In Monk Mode. Previous publications include "Merton and Barth in Dialogue on Faith and Understanding: A Hermeneutics of Freedom and Ambiguity," The Merton Annual: Studies in Culture, Spirituality, and Social Concerns 26 (2013), 181-194 and "A Theological Response to The Living God and the Contest with Idols" in The Cruciform Church: Becoming a Cross-Shaped People in a Secular World (ACU University Press, 2016) and "Fired in the Crucible of Oppression: Toward a Theology of Spiritual Freedom" in Methodological Orientations: Assessment and Appreciation of the Thought of Charles H. Long (The Davies Group, 2019) [forthcoming].

Carr hails from Petersburg, VA. Living in the City of Angels renews his appreciation for various cultures and challenges him to honor the word of God as it speaks to all nations: "All the ends of the earth will remember and turn to the Lord, and all the families of the nations will worship before you. Selah" Psalms 9:20


D. Channsin Berry - producer and director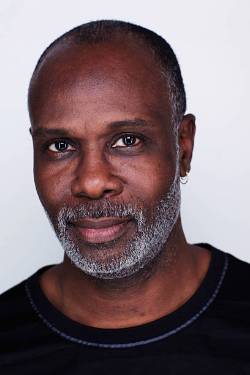 D. Channsin Berry is a filmmaker, as well as a prolific songwriter and painter. Mr. Berry started his career in New York radio at WBLS (FM) under the leadership of mentor and friend Frankie Crocker and after spending 5 years in radio in the Bay Area, he moved to Los Angeles for a position in the Walt Disney Studios Feature Film Financing Division. Mr. Berry went on to write and direct music videos for artists such as Chaka Khan and Dionne Warwick, to name a few. Mr. Berry also directed the PRAME Awards (Blacks in Advertising). Mr. Berry then used his music talent to write songs for Pop/R&B Diva Chaka Khan, Jazz vocalist Mary Stallings, Prince/Rosie Gaines, and Jazz Legend Nancy Wilson (2006 Grammy Award Winning CD "Turned to Blue"). In between his music endeavors, he worked in television as an Executive Producer/Director and sometimes hosts for various shows such as BET's NY/LA Entertainment magazine, All The People (Fox-Bay Area Talk Show ), Shaq Jam (Hip Hop concert, Direct TV/Fox), Remixed (BET) and the Fox entertainment show "Poker Dome." Mr. Berry moved on to direct independent films and documentaries such as "A Different Shade of Love," "My Father's Music...Jazz" (Documentary PBS/Cable) and "The Black Line..." (A Profile of the Black Male. Parts 1, 2 and 3). He is currently working on several film and TV projects for Urban Winter Entertainment with business partner Mark Cohen. Mr. Berry is also the founder of the D. Channsin Berry Foundation, which raises money for LUPUS awareness. CNN Story Highlight.


Karl Anthony - spoken word/rap artist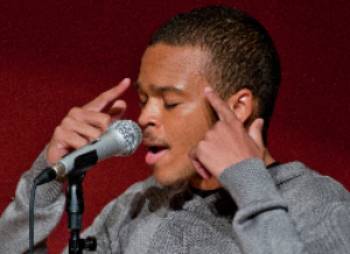 I'm an aspiring writer and educator from Upper Marlboro, Maryland. My words are a representation of the life I have lived and the things that I have experienced through the many hardships and successes I have encountered. My passion is rooted within English Studies and so storytelling is something I try to hone within my overall style. My goal is to paint a picture that vividly comes to life within the mind as you listen and immerse yourself within the foundation created. I'm here to simply tell a story about a young man going through something we're all familiar with, which is life. My education is comprised of a Bachelors degree from Pepperdine University and a Masters degree of the Johns Hopkins School of Education. I am currently a 6th grade English teacher at Westside Neighborhood School in Playa Vista, California.

Andrew Thomas - co-founder, Young Ambassadors Leadership Academy (YALA)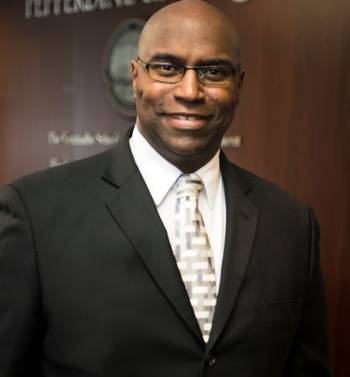 Andrew Thomas is the co-founder of Young Ambassadors Leadership Academy (YALA). He and his wife, Deanna started YALA over 15 years ago in their home with their oldest son, Garrett as a series of life lessons and traditions that they continued with their additional sons, Jonathan and Joseph. Friends inquired about the life lessons that they were instilling in their sons and were invited to become a part of this growing tradition, thus birthed Young Ambassadors. Today, YALA provides a full spectrum of services to young boys and teens, ages 6-16, ranging from character building, leadership and manhood development sessions and STEM and etiquette workshops. YALA's 10 session series runs annually from January to April. Visit www.JoinYALA.org.
Andrew holds a degree in Business Administration from the University of the Pacific where he was a student/athlete. His passion for sports and education has led him to support the dreams of young student/athletes, encouraging them to maximize the academic opportunities that athletics may avail. A member of Omega Psi Phi Fraternity, Inc., he is currently basileus/president of the newly formed Omicron Mu chapter of the San Fernando Valley. Professionally, Andrew is the Assistant Director of Business Development for Pepperdine's Graziadio School of Business.


Ronnie Walker - retired Los Angeles Police Officer and youth advocate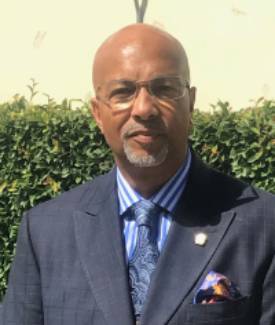 Born in Shelbyville, Kentucky, but raised in Los Angeles, California. I was educated in the Los Angeles Unified school District attending and graduating from Los Angeles High School. I attended California Polytechnic University, San Luis Obispo (Cal Poly) where I was initiated into the ranks of Omega Psi Phi Fraternity Inc., in May of 1977. I graduated from Cal Poly in 1981, with a Bachelor of Science degree in Graphic Communications. After graduating, from college, I worked in the graphics industry for two years as the production coordinator for Business Week Magazine. In 1982, I began my career with the Los Angeles Police Department. For the past 35 years, I was a Los Angeles Police Officer, working as a foot beat officer in the Jordan Downs, Imperial Courts, and Nickerson Gardens Housing projects. I soon promoted to Field Sergeant and Detective. As a Detective, my 3 areas of expertise were Domestic Violence, Undercover Narcotics (where I worked for 17 years), and Financial Crimes. I spent my last 10 years working as a Detective III Supervisor in the Financial Crimes Division investigating identity theft, Ponzi schemes, and financial fraud of large corporations and check forgery.
Though police work was my livelihood, mentoring and counseling young men is my passion. In 2004, through Omega Psi Phi Fraternity Inc., I developed and started the Omega Educational Mentoring Program now called the Gentleman's Club Mentoring Academy in the Los Angeles area. We have mentored young males throughout the Los Angeles area, to help them graduate from high school, and pursue their goals in college. We have a 100% high school graduation rate for young boys who remain in our mentoring program, and 98% go on to college. For the past 14 years, I have been coaching parents on how to become more effective parents by illustrating the benefits of returning to some of the more traditional values while helping them realize the deficiencies in some of their parenting methods. It is my belief that our kids could achieve more if their parents focused on improving parenting skills.
Through mentoring, parent involvement, and hard work, it is my hope that we can start turning the corner to re-ignite our boys' and girls' interest in going to college. I see all too often, our young people headed off to the jail house instead of Morehouse. It is my belief that, working together, more of our young men can develop into strong, educated Black men, willing to contribute and give back to their communities.
On a personal note, I've been married for 37 years to my lovely wife, Greta Backstrom Walker who is a Los Angeles County Deputy District Attorney, in charge of the Inglewood Area Office. We have raised two wonderful children, both who attended college in Virginia. Our graduated from Hampton University and our daughter graduated from Virginia Union University. Our son recently received his Master's from USC and our daughter is finishing her last year in the Master's program also at USC.

Jeffrey Williams - counselor, MA, MFTI