International Business Major Wins Fulbright Scholarship
Student will spend a year studying in Taiwan
Ari Marzban,an international business major, has won a Fulbright Scholarship to spend a year in Taiwan to teach English and conduct research on China's cross-strait relations. From 2008 to 2009, Ari studied in Pepperdine University's inaugural program in Shanghai,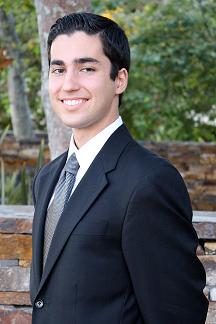 China. There he became fascinated with China's culture and rise as a superpower on the world stage. By invitation of the Chinese government, he later returned to Shanghai to represent Pepperdine University among students from Stanford, Princeton, UC Berkeley, and Georgetown in a summer scholarship program at Fudan University.
This past January, as a Gilman Scholar, Ari was invited to participate in a panel hosted by First Lady Michelle Obama to highlight President Obama's "100,000 Strong Initiative," in which the Obama Administration seeks to send 100,000 American students to China for the purpose of creating deeper, cultural bonds and making Americans stronger at an international level.