Sarai and Scott Smith ('07) rebuild after earthquakes in Nepal
Pepperdine Sweethearts, Sarai and Scott Smith ('07), were sitting in a Nepali church service listening to a sermon when they heard a big boom. Everyone froze momentarily, and then the shaking began. They ran out of the church, stumbling along the way from the violent quaking. It was the longest minute of their lives.
Sarai and Scott graduated from Pepperdine in 2007, got married on Westward Beach the next day, and moved to Korea to teach English. In the summer of 2010, they decided to move to Nepal to work with the organization, MountainChild. Nepal is a country of elevations from 194 feet above sea level to almost 30,000 feet at the top of Mount Everest. Most aid organizations focus on the lower hills and flatlands, while MountainChild focuses on the high mountain villages. Some of these villages are more than a day's walk from the nearest road at some of the most remote places on earth.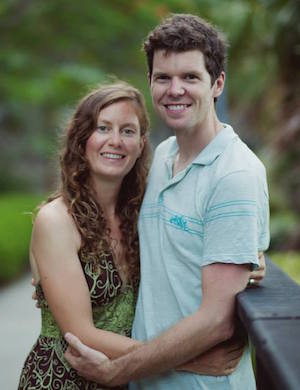 For over a decade, MountainChild's primary focus area has been Nubri, a Himalayan valley near the Chinese border. Sarai and Scott have been involved with many projects throughout the area with MountainChild. They have been supporting a school, built several clean water projects, have a guest house on one of the trails to Nubri, and plan to help create a health post.

After the devastating 7.8 and 7.3 earthquakes, with epicenters within just a few miles of their location, they lost their school and guest house. 90% of the homes in the area were completely destroyed.

They've bought enough tarps and rope to temporarily shelter everyone in the Nubri valley - approximately 8,000 people. They also are providing enough food to feed every person for a month.
As the media coverage fades away, Sarah and Scott are still trying to recover and rebuild from this natural disaster. They are a great example of what it means to be a Pepperdine Wave as they show us what it truly is to live a life of purpose, service, and leadership.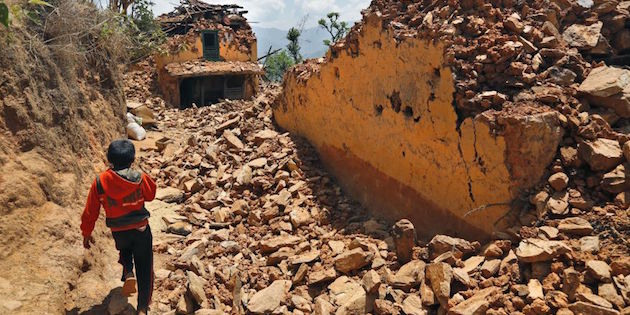 To learn more about what they're up to and to see updates from the recovery efforts, please click HERE.