Pepperdine Dinner - London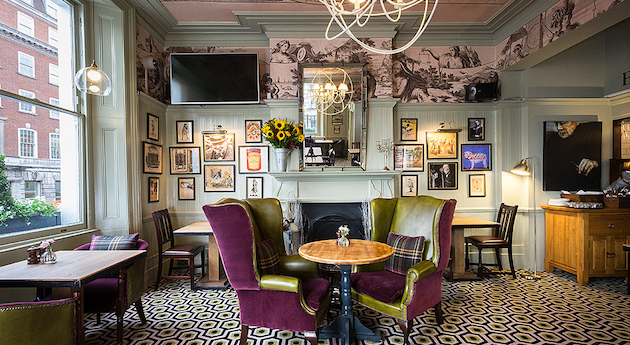 Saturday, 8 April, 2017 at 6:30pm
The Clarence
53 Whitehall, London, SW1A 2HP
Whether you live in the London area or find yourself within reach, I hope you'll consider joining me and fellow Waves for a dinner gathering at 6:30pm, Saturday, 8 April, at The Clarence.
I'll be traveling through London and would really enjoy meeting you and any other alumni, students, faculty, staff, or friends of Pepperdine in the region while I'm in the city.
Enjoy a memorable, three-course, private dining experience in the Bulldog Room of The Clarence, get to know some other Waves, and hear Pepperdine updates from Malibu to London and beyond. Friends and family are welcome.
I'll be taking pre-orders from the following menu. Have a look! >> MENU
Advance registration is required by noon on the 4th of April.
Please register below and email me with any questions at matt.ebeling@pepperdine.edu.


Cheers, and GO WAVES!

Matt Ebeling
Executive Director of Alumni Relations
Seaver College & George Pepperdine College
Pepperdine University
Class of 1999