Psi Upsilon Reunion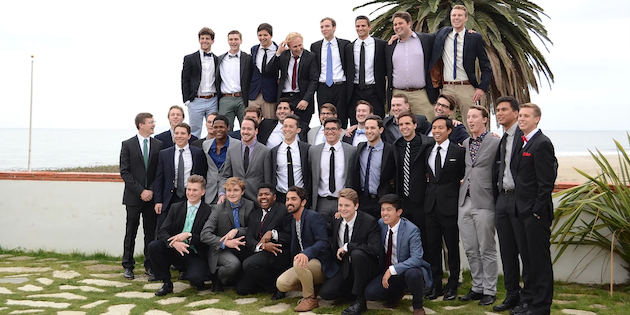 Saturday, October 14 from 2PM-4PM - Sandbar Patio, Malibu Campus
The Lambda Omega Sigma/Psi Upsilon alumni organization would like to invite you to join us for our very FIRST alumni reunion at Waves Weekend this year! This alumni organization was established at the end of April 2016, and the brothers formed an executive board to pursue its mission. The mission of this organization is to allow for the spirit of Lambda Omega Sigma to continue to thrive between brothers by organizing reunions, service projects, and other events to bring brothers back together. We hope that this first gathering will lay the foundation of tradition where we can all take a moment to reconnect, remember old bonds, and continue to form new bonds among old and new brothers.

There will be snacks and beverages, along with great memories and conversation. When registering make sure to select "Alumni" then on the next page "Required: Alumni Registration" and scroll down to find "Psi Upsilon Alumni Reunion".
Register HERE for your reunion.


Hosted by:
Tyler Ryan
Events Coordinator
Lambda Omega Sigma/Psi Upsilon Alumni Organization
209.923.2177
tylersryan@gmail.com

Stuart Slatyon
President
Lambda Omega Sigma/Psi Upsilon Alumni Organization

Hunter Havins
Alumni Communications
Lambda Omega Sigma/Psi Upsilon Alumni Organization