Night 2 Network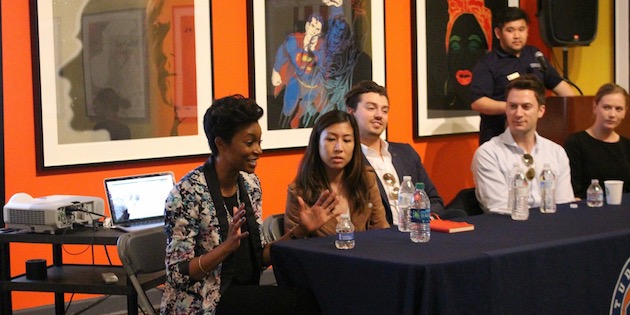 Please join us for the Student Alumni Organization's Night 2 Network events at Pepperdine!

Pepperdine students love to meet fellow Waves and hear about their lives and careers after Pepperdine. Journey back to the Malibu campus and share your career experiences with current students as they prepare for the "real world". You will be on a panel of alumni, sharing your experiences with students. We usually put on 2-4 Night 2 Networks a semester and each one has a different industry focus.
If you are interested in speaking, register below.


Questions? Contact the Student Alumni Organization staff adviser, Chad Quiñones or call 310.506.6580
Hosted by Pepperdine University's Student Alumni Organization (SAO)
Learn more about SAO by visiting our website: www.saowaves.com