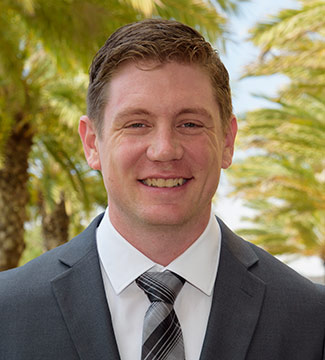 Skylar J. Rolf
Assistant Professor of Management
Business Administration Division
, Seaver College
CCB 316
Education
PhD Management, University of Nebraska-Lincoln, 2018
MBA (Leadership and Ethics Emphasis), John Brown University, 2011
MA, John Brown University, 2007
BS, Northwest Missouri State University, 2006
Schlachter, S., & Rolf, S. (2017). Using the IAT: How do Individuals Respond to Their Results?. International Journal of Social Research Methodology, 20(1), 77-92.
Rolf, S. J., Schlachter, S.D., & Welbourne, T.M. (2016). Leading Sustainable Global Change from Within: The Case of Environmental Employee Resource Groups. Employment Relations Today, 43(2), 17-23.
Schlachter, S., Rolf, S.J., Welbourne, T. (Forthcoming). Employee Resource Groups: An Introduction, Review and Research Agenda. Personnel Review.
Top Reviewer Award, Academy of Management- Public and Nonprofit Division, 2015
Graduate Teaching Assistant Award, University of Nebraska College of Business Administration, 2016-2017
Academy of Management Member
Association for Research on Nonprofit Organizations and Voluntary Action (ARNOVA) Member
Topics
Corporate Governance
Social Identity
Strategic Leadership
Courses
Business Policy, Strategy, and Ethics
Current Issues in Management