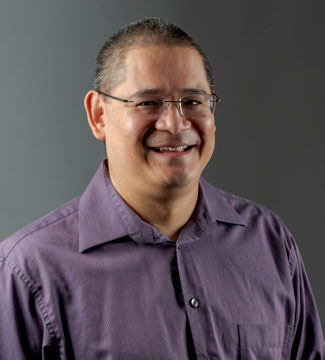 Robert Ballard
Associate Professor of Communication
Communication Division
, Seaver College
CCB 250
Biography
Bert Ballard is the Blanche E. Seaver Professor of Communication at Pepperdine University. He is the Director of the Graduate Program for Communication. He previously served as a Visiting Professor for Griffith University in the School of Human Services and Social Work in Gold Coast, Queensland, Australia in fall 2018 as well as a Visiting Faculty for the Pepperdine Shanghai International Program (2014-15) and President of the National Communication Ethics Division (2013-14). From 2016-2019, he was a SEED (Seeking Educational Equity and Diversity) trainer and facilitator for Pepperdine University faculty, staff, student affairs, and administrators.
Education
PhD, Human Communication Studies (Rhetoric & Communication Ethics), University of Denver, 2008
Graduate Certificate, Theology, Denver Seminary, 2005
MS, Recreation Resources, Colorado State University, 1999
BS, Natural Resources Recreation and Tourism, Colorado State University, 1997
Ballard, R. L. (2018). Henry Sidgwick. In R. C. Arnett, A. M. Holba, & S. Mancino (Eds.), An encyclopedia of communication ethics: Goods in contention (pp. 452-456). New York: Peter Lang Publishing.
Ballard, R. L., & Ballard, S. J. (2018). "Will I have to go back to Vietnam?": What do you say to transracially, transnationally adopted children? In N. Allaire, J. Chen, & S. Chen (Eds.), Constructing narratives in response to Trump's election (pp. 119-144). Lanham, MD: Lexington Books.
Ballard, R. L. (2017). Communication ethics. In M. Allen, The Sage encyclopedia of communication research methods (pp. 195-198). Thousand Oaks, CA: Sage Publications.
Ballard, R. L., Goono, N. H., Cochran, Jr., R. F., & Milbrandt, J. A. (Eds.). (2015). The Intercountry Adoption Debate: Dialogues Across Disciplines. Newcastle upon Tyne, UK: Cambridge Scholars Publishing.
Swenson-Lepper, T., Leavitt, M. A., Hoffer, M., Charron, L. N., Ballard, R. L., Bell McManus, L. M., Holba, A. M., Jovanovic, S., & Tompkins, P. S. (2015). Communication ethics in the communication curriculum: United States, Canada, and Puerto Rico. Communication Education. Advance online publication. doi: 10.1080/03634523.2015.1041996
Floyd, K., & Ballard, R. L. (2014). Interpersonal communication: The whole story (1st Canadian Ed.). Whitby, ON: McGraw-Hill. (Sole author of Canadian adaptation of U.S.-based textbook.)
Ballard, R. L. (2013). Narrative burden: The identity formation of adult Vietnamese adoptees. Qualitative Communication Research.
Ballard, R. L. & Ballard, S. J. (2011). From narrative inheritance to narrative momentum: Past, present, and future stories in an international adoptive family. Journal of Family Communication, 11(2), 69-84.
Suter, E. A., & Ballard, R. L. (2009). "'How much did you pay for her?': Decision-making criteria underlying adoptive parents' responses to inappropriate remarks", Journal of Family Communication, 9(2),107-125. doi:10.1080/1526743090277325
Ballard, R. L. (Ed.). (2009). Pieces of me: Who do I want to be? Warren, NJ: EMK Press.
Outstanding Communication Division Faculty Member, Lambda Pi Eta (Undergraduate Communication Honor Society), 2016-17
Outstanding Communication Ethics Teacher of the Year, National Communication Association, 2015
Article of the Year for "Communication Ethics in the Communication Curriculum: United States, Canada, and Puerto Rico," Communication Education, 2015
Exemplary Teacher. (2011). National Communication Association
Six Top Paper Awards at various national and regional conferences since 2005
Ballard, R. L. (2018, October 31). Lifespan communication challenges in adoptive families. Australiasian Post Adoption Service Providers Meeting 2018 (attended by representatives of the Australian Federal Government, six of the major federated states (NSW, QLD, SA, TAS, VIC, WA), and one territory (NT)). Plenary presentation. Brisbane, QLD.
Ballard, R. L., & Ballard, S. J. (2017, October 6). Living in the already but not yet: Adoption, family, and Revelation 7. United Voice Worship Conference (racial reconciliation). Bammel Church of Christ, Houston, TX. Breakout presentation.
Ballard, B. L., & Ballard, S. J. (2016, September 13). Negotiating interracial friendships, relationships, and dating. Pepperdine University, Boone Center for the Family, Special Convocation Presentation.
Contributor, Speaker, and Workshop Leader, Special Exhibition on Operation Babylift: Perspectives and Legacies, The Presidio, San Francisco, CA, 2014-2015
Planner and Plenary Speaker. (2013, February 8-9). Pepperdine University Caruso School of Law Herbert and Elinor Nootbaar Institute on Law, Religion and Ethics Conference on Intercountry Adoption: Orphan Rescue or Child Trafficking?
Blanche E. Seaver Professor of Communication, Seaver College, Pepperdine University, 2017-2022.
Cross-Disciplinary/Interdisciplinary Undergraduate Research Program, Pepperdine University, Summer 2017
Diane and Guilford Glazer Institute Teaching Half-Grant, Pepperdine University, 2017-18 for COM 400: Communication Ethics.
Diversity Teaching Grant, Seaver College, Pepperdine University, 2015-17, to develop "Perspectives on Identity"
Topics
Communication Ethics
Intercountry Adoption
Narrative and Identity
Ethnography/Autoethnography
Courses
Perspectives on Identity
Communication Ethics
Family Communication
Advanced Interpersonal Communication
Communication and Leadership