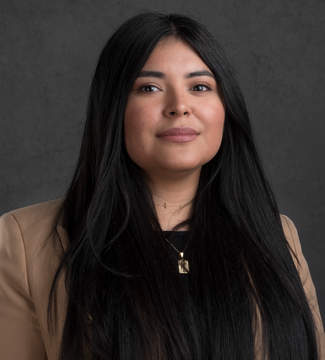 Noemi Palomares
Visiting Instructor of Religion
Religion and Philosophy
, Seaver College
AC 254
Biography
I am a PhD candidate in biblical studies, the Hebrew Bible in particular, at Boston College, where I am working on a dissertation on the Psalms, the term translated as "to remember," and legal metaphors of the ancient Near East. Words are my first love, and I grew up competing in spelling tournaments and reading the dictionary. So in my studies and research, I have acquired about eight ancient languages and dialects, along with some modern research languages, and research ancient Near Eastern words. I also delve into Latinx and feminist criticisms, migration theories, beauty/fashion, and rap/hip-hop and R&B and embed these elements throughout my Religion classes.
I am originally from South Texas by the border of Mexico, a small town called Elsa and have now migrated from coast to coast. I earned a BA in biblical text from Abilene Christian University in West Texas, then migrated to New Haven, Connecticut and attended Yale Divinity School and earned my MAR before reaching Boston and now Malibu, CA.
Education
PhD, Boston College, expected 2022
MAR, Hebrew Bible, Yale University Divinity School, 2014
BA, Biblical Text, Abilene Christian University, 2012
Review of Glenn Pemberton's "The God Who Saves: An Introduction to the Message of the Old Testament." Restoration Quarterly 60.4 (2018): 246-248.
"Jeshua (Person)" in Encyclopedia of the Bible and its Reception 13:1112-14 (Berlin, Boston: de Gruyter, 2016).
2021 "Conception Theory and the Role of Women in the Hebrew Bible," Society of Biblical Literature Annual Meeting, San Antonio, TX, November
2019 "Sexual Pleasure or Miraculous Menstruation? A Philological and Literary Analysis of Sarah's עדנה in Genesis 18:12," Society of Biblical Literature Annual Meeting, San Diego, CA, November
2018 "A Response to Carol Meyers," Christian Scholars' Conference, Nashville, June
Topics
"Memory" language -Psalms
Prophets/prophecy
Women in the Hebrew Bible
Hebrew Philology
Ancient comparative literature
Latinx and feminist hermeneutics
Migration theories
Courses
Old Testament in Context (REL 101)
Old Testament Theology