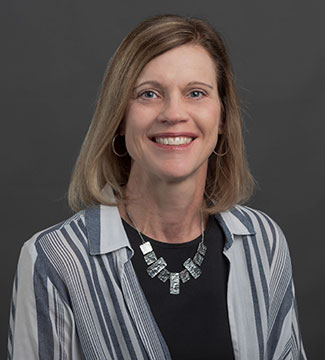 Lisa Smith
Visiting Assistant Professor of English
Humanities/Teacher Education Division
, Seaver College
PLC 117
Biography
Lisa Smith earned her PhD in early American literature at the University of Delaware. She taught at the University of Delaware and is currently visiting assistant professor of English at Pepperdine University, in Malibu, California. She teaches a variety of courses in early American literature, early American women writers, spiritual autobiography, and composition. Lisa has published articles on religion and literature and a monograph on how the First Great Awakening appeared in colonial American newspapers.
Education
PhD in English, University of Delaware, 1999
MA in English, University of Delaware, 1992
BA in English and Psychology, University of Delaware, 1989
Godly Character(s): Insights for Spiritual Passion from the Lives of 8 Women in the Bible. Square Halo Books, 2018.
"Beyond Strunk & White: Using Comics to Teach Students to Write Analytically." Comic Arts Conference, Comic-Con International 2017, July 2017.
"Engaging the Non-Major with Early American Literature." Society of Early Americanists Panel on Teaching Early American Literature, American Literature Association Conference, May 2016.
The First Great Awakening in Colonial American Newspapers: A Shifting Story. Lanham, MD: Roman & Littlefield's Lexington Books, 2012.
Brett J. Love Award for Teaching Excellence, Pepperdine University April 2010, Humanities and Teacher Education Division
Teacher of Influence, Pepperdine University October 2009, Women's Basketball Team
Topics
Early American Literature
Early American Women Writers
Composition
Courses
Topics in Literature: Early American Women Writers
Topics in Literature: Early American Literature
American Literature
English Composition I
First-Year Seminar: Spiritual Autobiography