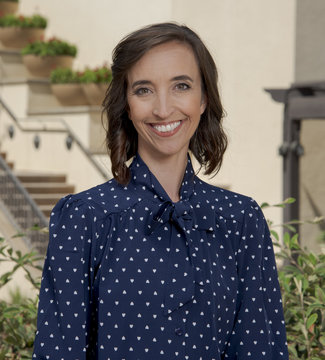 Lauren Dudley
Visiting Assistant Professor of Organic Chemistry
Natural Science
, Seaver College
Biography
Lauren Dudley holds a masters in organic chemistry from UCI and is a PhD candidate in science education at Chapman University. Her dissertation research focuses on the relationship between organic chemistry misconceptions and student held self-efficacy. She studies the pedagogical techniques that enhance student learning in organic chemistry and provide an equitable learning environment for students, especially those from underrepresented minority backgrounds. Utilizing conceptual change and social learning theories, her wider research goals include understanding how lecture and laboratory environments support the growth of a person's STEM identity and chemistry self-efficacy. She is also an avid researcher in the tracking and changes of polycyclic aromatic hydrocarbons in aquatic and air environments that impact climate change in fire zones.
Education
PhD Science Education, Chapman University, 2023
L. Dudley. (submitted). "The Intersection of STEM and Disability Studies: An Analysis of Current Research and Future Outlooks in Higher Education." Journal of Science Education for Students with Disabilities.
L. Dudley, K. Markell, H. Chan, S. Abdo, D. Herman. (submitted). "Perceptions of Student Success in Post-Secondary Chemistry Courses." Journal of College Science Teaching.
L. Dudley, K. Markell, H. Chan, S. Abdo, D. Herman. (submitted). "The Discourse of Power and Gender in STEM Higher Education: A Feminist Discourse Analysis of an OpenStax General Chemistry Textbook." Gender and Education.
W.J. De Bruyn, C. D. Clark, L. Pagel (Dudley), Harpreet Singh. (2012). "Degradation of acetone in filtered and unfiltered coastal seawater", Marine Chemistry, 150, 39-44.
W.J. De Bruyn, C. D. Clark and L. Pagel (Dudley). (2012). "Oxygenated Hydrocarbons in Coastal Waters", Chapter 9 in Oceanography, In-Tech Open Access Publishing, ISBN 978-953‐307‐919‐6.
W.J. De Bruyn, C. D. Clark, L. Pagel (Dudley), C. Takahara. (2011). "The photoproduction of formaldehyde, acetaldehyde and acetone from dissolved organic matter in natural waters". Journal of Photochemistry and Photobiology A: Chemistry, 226, 12-22.
STEM Hall of Femme Award, Wiley Publishing Company (2021)
Outstanding Lecturer Award, California State University, Fullerton (2020-2021)
Outstanding Lecturer Award, California State University, Fullerton (2015-2016)
Courses
Organic Chemistry Lecture and Laboratory