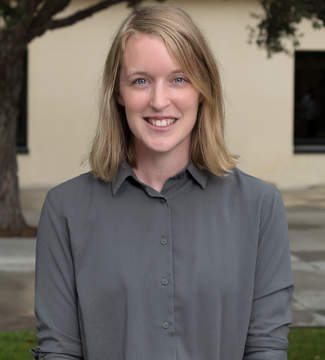 Jolene Britton
Visiting Assistant Professor of Mathematics
Natural Science
, Seaver College
PLC 124
Education
Ph.D., University of California Riverside, 2020
Britton, J., Chow, Y.T., Chen, W., and Xing, Y., Recovery of a time-dependent bottom topography function from the shallow water equations via an adjoint approach, SIAM Journal on Scientific Computing, in press.
De, S., Britton, J., Reynolds, M., and Doostan, A., On transfer learning of neural networks using bi-fidelity data for uncertainty propagation, International Journal for Uncertainty Quantification, 10(6), 2020.
Britton, J. and Xing, Y., Well-balanced discontinuous Galerkin methods for blood flow through arteries with man-at-eternal-rest and living-man equilibria, Computers & Fluids, 03 (2020), 104493.
Britton, J. and Xing, Y., High order still-water and moving-water equilibria preserving discontinuous Galerkin methods for the Ripa model, Journal of Scientific Computing, 82, 30 (2020).
Courses
Math 140: Calculus for Business and Economics
Math 141: Probability, Linear Systems, and Multivariable Optimization