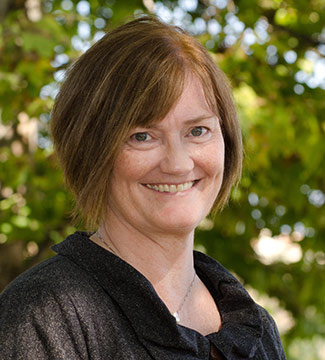 Jane Kelley Rodeheffer
Fletcher Jones Chair of Great Books
Humanities/Teacher Education Division
, Seaver College
CAC 307
Education
PhD, Philosophy, Vanderbilt University, 1989
MA, Philosophy, Vanderbilt University, 1986
EdM, Interdisciplinary Studies, Harvard University, 1982
BA, English Literature and Philosophy, Boston College, 1980, magna cum laude
Editor, Contemplation, Crisis, Construct: Appropriating Core Texts in the Curriculum, Rowman and Littlefield, 2014.
"Self-Cultivation and the Chinese Epic: Confucian, Taoist, and Buddhist Themes in Journey to the West," in Who Are We? Old, New, and Timeless Answers from Core Texts, Edited by Robert Anderson and Molly Flynn, University Press of America, 2010.
"Educating For Justice: Service Learning and Plato's Republic," in Core Texts, Community and Culture, edited by Ron Weber, et al, University Press of America, 2009.
Editor, Religion and the Arts: A Journal from Boston College, Volume 6-1/2 (2002), "The Work of Andre Dubus."
Editor, Core Texts in Conversation, University Press of America, 2000.
"The Legacy of The Last Gentleman: Reading Dubus Reading Walker Percy," In Religion and the Arts, Boston College, March 2002.
"From Manly Courage to Philosophical Courage: A Dialogue Between Plato's Laches and Phaedo," in Issues in Contemporary Personalism, Edited by James McLachlan, Mellen Press, 2001
"On Spiritual Maternity: Edith Stein, Aristotle, and the Nature of Woman," in American Catholic Philosophical Quarterly, Volume 72, 1998.
"Spiritual Maternity: Edith Stein on the Soul of Woman," in Becoming Persons, Edited by Robert N. Fisher, Applied Theology Press, Oxford, England, 1994.
"Practical Reasoning in Medicine and the Rise of Clinical Ethics," in The Journal of Clinical Ethics, August, 1990.
"The Call of Conscience and the Call of Language: Reflections on a Movement in Heidegger's Thinking," in Crises in Continental Philosophy, 16, Edited by Arleen B. Dallery and Charles E. Scott, SUNY Press, 1990.
Howard A. White Teaching Award Recipient, 2019
Graven Award for significant contributions to community, Church, and society Wartburg College, March 15, 2011
Faculty Mentor, Lilly Graduate Fellows Program, 2008 to present
Courses
Great Books Colloquium I-IV

Asian Great Books