Meet the Faculty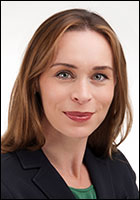 Kristen Chiem
Assistant Professor of Art History
Division: Fine Arts Division
Office: Cultural Arts Center (CAC) 206
Phone: (310) 506-4090
E-mail: Kristen.Chiem@pepperdine.edu

Ph.D. in Art History, University of California, Los Angeles, 2011
M.A. in Regional Studies, East Asia, Harvard University, 2003
B.A. in International Studies, Middlebury College, 2000
Courses:
Why Art? (First Year Seminar), GSFA 199
World Art History I, ARTH 200
World Art History II, ARTH 300
Korean Art, ARTH 448
Chinese Art, ARTH 446
Methodological Approaches to Art History, ARTH 390
Senior Thesis, ARTH 490
Key Awards/Affiliations:
National Endowment for the Humanities, Pilot Course Grant, 2015-2017
Smarthistory at Khan Academy Travel Fellowship, funded by Andrew A. Mellon Foundation, 2016
Seaver Research Council, Research Grant, 2015-2016
Fine Arts Division Endowed Fellow, Pepperdine University, 2013-2014 & 2014-2015
Dean's Research Grant, Pepperdine University, 2012
Summer Undergraduate Research Program, Pepperdine University, 2012 & 2014
Lenart Internship, Los Angeles County Museum of Art, Los Angeles, Summer 2008
Edward A. Dickson History of Art Fellowship, UCLA, 2007-2008
Fulbright-IIE Fellowship, Taipei, Taiwan, 2006-2007
Edward A. Dickson History of Art Fellowship, UCLA, 2005-2006
UCLA Graduate Summer Research Mentorship Fellowship, Summer 2005
Title VI National Resource Fellowship, Classical Chinese Language Level V, Summer 2004
Andrew Mellon Fellowship, 2003-2004
Institute of Connoisseurship in Chinese Painting and Calligraphy Fellowship, Washington D.C., sponsored by the Henry Luce Foundation, Summer 2003
Title VI National Resource Fellowship, Japanese Language Level II, Summer 2002
International Studies Award, Middlebury College, Spring 2000
Academic Interests:
Chinese garden imagery and visual culture
Late Imperial Chinese painting
Selected Works:
Kristen L. Chiem, "Painting, Peonies, and Ming Loyalism in Qing Dynasty China, 1644-1795," Archives of Asian Art 67, no. 1 (2017): forthcoming.
Kristen Chiem, "Reconsidering Gender Realms: The Garden as Site and Setting in Late imperial Shanghai." in Women, Gender, and Art in Asia, edited by Melia Belli Bose. (Ashgate Press), forthcoming.
Kristen Chiem and Cynthia Colburn, "Global Foundations for a World Art History," Visual Resources, forthcoming.
Chiem, Kristen. "Picturing Common Ground: Art beyond Eighteenth-Century Yangzhou," Artibus Asiae 73.1 (2013), 181-218.
Wu Hung and Peggy Wang. Contemporary Chinese Art: Primary Documents. New York: Museum of Modern Art, 2010. Translation.
Lin, Lina. "From Sitting on Mats to Sitting on Furniture: The Evolution of Chinese Furniture from the Han and Tang Periods through the Five Dynasties." Bulletin of the Oriental Ceramic Society of Hong Kong 15 (2007-2012): 30-40. Translation.
Kristen E. Loring, "Illustrious Icons and Flower Garlands: Defining Buddhist Imagery in Eighteenth-Century Yangzhou Painting." In The Lifestyle and Entertainment in Yangzhou, edited by Vibeke Børdahl and Lucie Olivova. Copenhagen: The Nordic Institute of Asian Studies Press, 2008.