Pepperdine Preview RSVP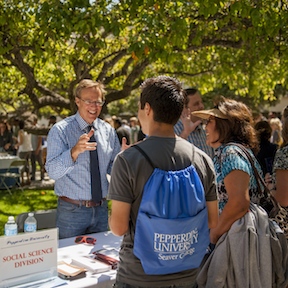 We are excited that you are interested in attending Pepperdine Preview! These events are aimed at giving prospective students and their families a more in-depth look at Seaver College.
Pepperdine Preview Dates
Friday, September 21, 2018
High School Seniors and Transfer Students Only
Friday, February 15, 2019
High School Juniors Only
Registration and further details will become available in the coming weeks.