Dr. James "Jim" Stump
W. David Baird Distinguished Lecture Series
"Science, Religion, and the Christian College: Where the Conflict Really Lies"
Wednesday November 11, 2015, Elkins Auditorium, 5:00 p.m.
Click to view Dr. Stump's lecture.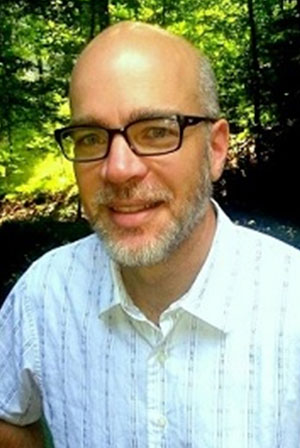 Dr. Jim Stump is senior editor at BioLogos, where he oversees the development of new content and curates existing content for the BioLogos website and print materials. He has also been a philosophy professor and academic administrator, and he frequently speaks to churches and other groups on topics at the intersection of science and Christianity.
He is the author of Science and Christianity: An Introduction to the Issues (Wiley-Blackwell 2015), co-author of Christian Thought: A Historical Introduction (Routledge 2010), and co-editor of The Blackwell Companion to Science and Christianity (Wiley-Blackwell 2012) and How I Changed My Mind About Evolution (IVP 2016). He received his Ph.D. from Boston University. He and his wife Christine have three sons. They all enjoy sports, music, travel, and good books.