W. David Baird Distinguished Lecture Series: Carolyn Black Becker
Dr. Carolyn Becker: "The Body Project: Transforming Atypical Partnerships into Global Impact"
Thursday, February 11, 2016, Elkins Auditorium, 5:00 p.m.
Click to view Dr. Becker's lecture.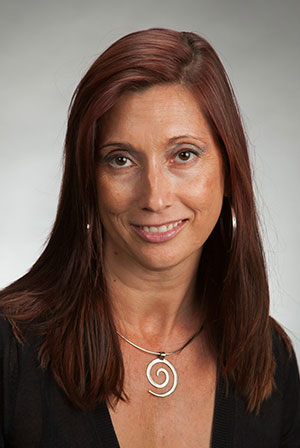 Dr. Carolyn Black Becker is a Professor of Psychology and a licensed clinical psychologist who specializes in body image interventions in addition to treatment/prevention of eating disorders and treatment of PTSD. She also is Co-Director of the Body Project Collaborative, a social entrepreneurship company which she co-founded to support dissemination of the cognitive dissonance-based Body Project.
Dr. Becker's work focuses on the dissemination and implementation of scientifically-supported interventions in clinical/real world settings. She is the author of numerous peer-reviewed journal articles and has been conducting NIMH-funded research with female athletes since 2007. She has over a decade of experience implementing and studying peer-led programs and pioneered the use of peers to implement evidence-based body image interventions. She serves as President of the AED and as associate editor of Behaviour Research and Therapy.
In 2009, she was a co-recipient of the AED's Research-Practice Partnership Award for her work in disseminating the Body Project. She also received the 2009 Lori Irving Award for Excellence in Eating Disorders Prevention and Awareness granted by the National Eating Disorders Association (NEDA), a 2011-2012 fellowship at the Center for Advanced Study in the Behavioral Sciences at Stanford University, and the 2012 Z.T. Scott Faculty Fellowship Award. She currently serves as a member of the NEDA's Prevention Advisory Council.