Alexis Bonnell
W. David Baird Distinguished Lecture Series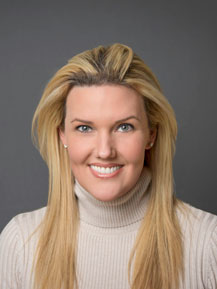 "Innovation to Impact: Leading Change in a Challenging Time"
Tuesday, February 4, 2020 | 5:00pm, Elkins Auditorium
Alumna Alexis Bonnell ('99) is currently the chief innovation officer of USAID and was a founding executive of that organization's US Global Development Lab. Bonnell has delivered humanitarian and development programming in more than 25 countries worldwide and in almost every sector from education to stabilization. With a focus on leveraging science, technology, innovation, and partnership for their greatest impact, Bonnell's reach has stretched from Wall Street, dot.coms, the Middle East peace plan, and elections in both Afghanistan and Iraq, to major logistics operations, global emergency response coordination, and more than 20 major innovation programs. Also the founder of USAID partner the Global Innovation Exchange, Bonnell has been involved with USAID's consideration of more than 35,000 new ideas from around the world and its investment in more than 1,000 social innovators and entrepreneurs, changing millions of lives globally.