W. David Baird Distinguished Lecture Series: Shaifali Puri
"Mobilizing Science, Improving Lives"
Tuesday, October 29, 2013
Elkins Auditorium, 5:00 p.m.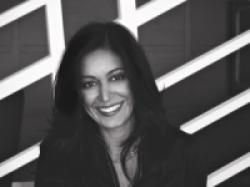 In September 2013, Shaifali Puri was appointed Executive Director, Global Innovation for the Nike Foundation. In this capacity, she is responsible for providing strategic leadership for innovation across the Foundation and for developing and delivering a global portfolio of new business models that advance the Foundation's mission of addressing the needs of the 250 million adolescent girls living in acute poverty globally.
Shaifali and her team will work closely with all of the Nike Foundation and Girl Hub teams, as well as with other teams across Nike Inc. and with leading innovators and entrepreneurs around the world, to identify and catalyze cutting-edge, high-impact, and sustainable models, systems, and partnerships to disrupt and leapfrog conventional approaches and create entirely new mechanisms and pathways to deliver sustainable solutions at scale.
Prior to joining the Foundation, Shaifali was the Executive Director of Scientists Without Borders, a global public/private partnership dedicated to identifying and accelerating innovative approaches and solutions to tackle the world's most pressing development challenges. Under Shaifali's leadership, SWB pioneered the development of novel models to address global public health and sustainability issues facing the world's poorest communities. Scientists Without Borders's unique model garnered partnership with leading organizations around the world, including PepsiCo, Johnson & Johnson, the Bill & Melinda Gates Foundation, the Rockefeller Foundation, and USAID. In 2011, SWB was named a global finalist for the Katerva Award, which recognizes the world's most promising and innovative sustainability initiatives.
Prior to Scientists Without Borders, Shaifali was Senior Advisor to the President of the Empire State Development Corporation, the economic development arm of the State of New York. In that capacity, she helped devise and execute economic development strategy and supervise the operations of the 550-employee agency with a $50 million annual operating budget and a $500 million capital and program budget. Earlier in her career, she was an Assistant Solicitor General for the State of New York, and a journalist at Fortune magazine.
Shaifali has received numerous honors and recognition for her work, including being named to Crain's New York's "40 Under 40" list of the top young business leaders in New York in 2011 and a Moves Magazine "Power Woman" in 2012. She is a frequent keynote speaker and her writing has appeared in publications including Fortune Magazine, The New York Times, Slate Magazine, and World Policy Journal. Shaifali received her A.B. from Princeton University and her JD from Stanford Law School. She serves on the Board of Directors of the New York City Economic Development Corporation, is a Term Member of the Council on Foreign Relations, and she serves on the Advisory Council of the United Nations Digital Health Initiative and The Feast Innovation Conference.