W. David Baird Distinguished Lecture Series: Dr. Jelks
"The Social Gospel in Black and White: Benjamin Elijah Mays and the Redemption of America from Its Racist Past"
Wednesday, October 16, 2013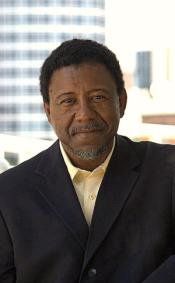 Randal Maurice Jelks is an Associate Professor of American Studies and African and African American Studies at University of Kansas. Professor Jelks also holds courtesy appointments in History, Religious Studies, and is the co- Editor of the journal American Studies. Jelks is also one of the founders and editors of http://theblackbottom.com a blog of African American Politics, Culture and Activism in Michigan.
Jelks is a graduate of South Shore High School (Chicago), the University of Michigan (BA in History), McCormick Theological Seminary (Masters of Divinity) and Michigan State University (Ph.D. in History); he is also an ordained clergy person in the Presbyterian Church (USA).
Jelks is an award-winning Professor and scholar. He has published both scholarly and journalistic articles. His research and writing interests are in the areas of American Religious History, Religion of the African Diaspora, and Civil Rights History. He is the author of the two award winning books African Americans in the Furniture City: the Civil Rights Struggle in Grand Rapids, Michigan (The University of Illinois Press, 2006) and Benjamin Elijah Mays, Schoolmaster of the Movement: A Biography (University of North Carolina Press 2012)