W. David Baird Distinguished Lecture Series: Sonia Nazario
Sonia Nazario
"Enrique's Journey"
Wednesday, January 25, 2012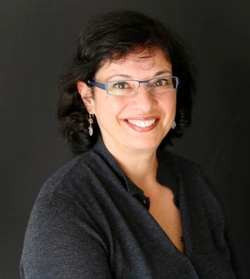 Sonia Nazario has spent 20 years reporting and writing about social issues, most recently as a projects reporter for the Los Angeles Times. Her stories have tackled some of this country's most intractable problems: hunger, drug addiction, and immigration.
Named among the most influential Latinos by Hispanic Business magazine and dubbed a "trendsetter" by Hispanic magazine, Nazario has won numerous national journalism and book awards.
In 2003, her column of a Honduran boy's struggle to find his mother in the US, "Enrique's Journey," won more than a dozen awards, among them the Pulitzer Prize for feature writing, the George Polk Award for International Reporting, the Grand Prize of the Robert F. Kennedy Journalism Award, and the National Association of Hispanic Journalists Guillermo Martinez-Marquez Award for Overall Excellence.
Expanded into a book, Enrique's Journey became a national bestseller, won two book awards, and is required reading for all incoming freshmen at 24 universities and dozens of high schools nationwide. It has been selected as a "One City, One Book" read by five cities, and is being made into a movie by Lifetime.
In 1998, Nazario was a Pulitzer Prize finalist for a series on children of drug addicted parents, and in 1994, she won a George Polk Award for Local Reporting for a series about hunger among schoolchildren in California. She is a graduate of Williams College and has a master's degree in Latin American studies from the University of California, Berkeley. She began her career at The Wall Street Journal, where she reported from four bureaus: New York, Atlanta, Miami, and Los Angeles. In 1993, she joined the Los Angeles Times.