W. David Baird Distinguished Lecture Series
Lester Holt
"The Democratization of Journalism"

"The Democratization of Journalism"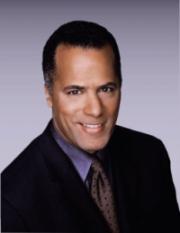 Lester Holt is the weekend anchor for the flagship broadcast NBC Nightly News, and is the co-anchor of the weekend edition of TODAY. Holt also served as a primary anchor for MSNBC's coverage of the biggest news events of the last several years, including Operation Iraqi Freedom and the war in Afghanistan, and he was the lead daytime anchor for MSNBC's coverage of Decision 2000. Holt also served as anchor of "Countdown: Iraq", a nightly news telecast concentrating on the latest developments surrounding the war with Iraq, from October 2002 through March 2003. The award-winning broadcast journalist came to MSNBC from WBBM-TV in Chicago. Holt not only worked at the anchor desk in Chicago, but he also reported extensively from trouble spots around the world including Iraq, Northern Ireland, Somalia, El Salvador and Haiti. He has also contributed to the CBS News broadcast "48 Hours", earning a 1990 Robert F. Kennedy Journalism award for his work on 48 Hours: No Place Like Home. Mr. Holt resides in New York City with his wife and family.