W. Baird Distinguished Lecture Series: Dr. Noll
Dr. Mark A. Noll
"We Are What (and How) We Sing: The Significance of Hymnody in American Religious History"
Friday, April 11, 2008, 11 a.m.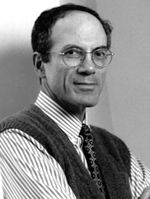 Dr. Noll took his undergraduate degree at Wheaton College, Illinois, his M.A. at Trinity evangelical Divinity School, and his Ph.D. at Vanderbilt University. For 27 years he was on the faculty, at Wheaton College. In 2006 he joined the faculty at the University of Notre Dame as the Francis A. McAnaney Professor of History. Among his best-known works are A History of Christianity in the United States and Canada (1992), The Scandal of the Evangelical Mind (1994), America's God: From Jonathan Edwards to Abraham Lincoln (2002), and Is the Reformation Over? An Evangelical Assessment of Contemporary Roman Catholicism (2005). In 2005, Time magazine named Professor Noll one of the 25 most influential evangelicals in America. Dr. Noll's lecture at Pepperdine is one in a prestigious series of Reed Lectures sponsored by the Disciples of Christ Historical Society, Nashville, Tennessee.