W. Baird Distinguished Lecture Series: Dr. Miller
Dr. Kenneth R. Miller
"Darwin and Christian Faith"
Wednesday, November 14, 2007, 12noon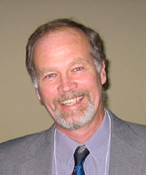 Dr. Miller did his undergraduate work at Brown University, and earned a Ph.D. in biology at the University of Colorado. He served on the faculty at Harvard University until 1980, when he returned to Brown as Professor Biology. His research work on cell membrane structure and function has produced more than 50 scientific papers and reviews in leading journals. In 2007, he was named a Fellow of the American Association for the Advancement of Science. In addition to widely used textbooks on biology, Dr. Miller is author of Finding Darwin's God: A Scientist's Search of Common Ground Between God and Evolution (1999).