Dean's Lecture Series: Dr. Nancey Murphy
Dr. Nancey Murphy
"Neuroscience and the Soul"
Monday, April 11, 2005, 7 p.m.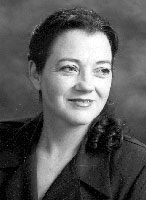 A native of Nebraska, Dr. Murphy majored in psychology and philosophy at Creighton University (1973) and took her graduate work in philosophy of science and theology at UC-Berkeley (1980) and Graduate Theological Union (1987). In 1987 she joined the faculty at Fuller Theological Seminary, where she now serves as Professor of Christian Philosophy. Her first book, Theology in the Age of Scientific Reasoning (1990) won the American Academy of Religion award for excellence and a Templeton Prize for outstanding books in science and theology. She is author of seven other books and co-editor of seven volumes, including Neuroscience and the Person: Scientific Perspectives on Divine Action. Her lecture is sponsored by the Seaver Board of Visitors and Seaver Parents Council and hosted by members of Alpha Chi, a general honor society.