Dean's Lecture Series: David Leeson
Mr. David Leeson
"Finding Your Mission"
Monday, February 14, 2005, 7 p.m.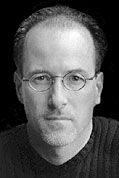 A native of Abilene, Texas, Mr. Leeson studied mass communication at Abilene Christian University , working simultaneously as a photographer for the Abilene Reporter-News (1977-1982). Subsequently he worked at the New Orleans Times-Picayune (1982-1984). Since 1984, he has been a staff photographer on the Dallas Morning News. His assignments have, for the most part, involved coverage of events in Central and South America, Africa, China, Bosnia, Turkey, and the Middle East. His material on the homeless in Dallas (1986) and the civil war in Angola (1994) won Robert F. Kennedy Journalism Awards. Leeson covered both the first Gulf War (1991) and the second Gulf War (2003). His work as an embedded journalist during the invasion of Iraq won the Pulitzer Prize for photojournalism in 2003. His lecture is sponsored by the Seaver Board of Visitors and the Seaver Parents Council and hosted by members of Lambda Pi Eta, the communication honor society.