W. David Baird Distinguished Lecture Series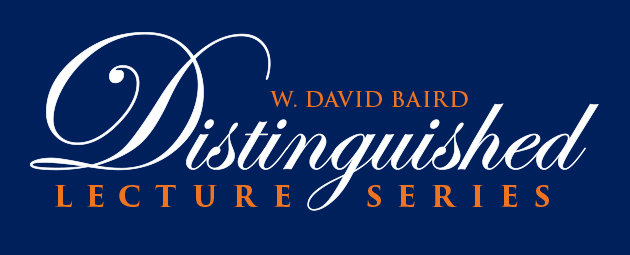 Pepperdine University's Seaver College of Letters, Arts, and Sciences is proud to present the W. David Baird Distinguished Lecture Series. When available, videos of past events are available online in the archives below.
The Distinguished Lecture Series is made possible through the generous support of Melanie and Richard Flamminio.
Event Schedule
All lectures are at 5:00 p.m. in Elkins Auditorium.
2015-2016
Thursday, October 15, 2015: Dr. S. Georgia Nugent
"Paradoxes of the Liberal Arts"
Wednesday, November 11, 2015: Dr. James Stump
"Science, Religion, and the Christian College: Where the Conflict Really Lies"
Thursday, February 11, 2016: Dr. Carolyn Becker
"The Body Project: Transforming Atypical Partnerships into Global Impact"
Wednesday, March 16, 2016: Bryan Stevenson
"American Justice: Mercy, Humanity, and Making a Difference"
These presentations require Windows Media Player. Click on the icon to download the player. If you are experiencing problems with the playback of one of the presentations, please see our Frequently Asked Questions.
If you are still having problems viewing the Lectures, please call IT Help Desk at (310) 506-HELP (4357).